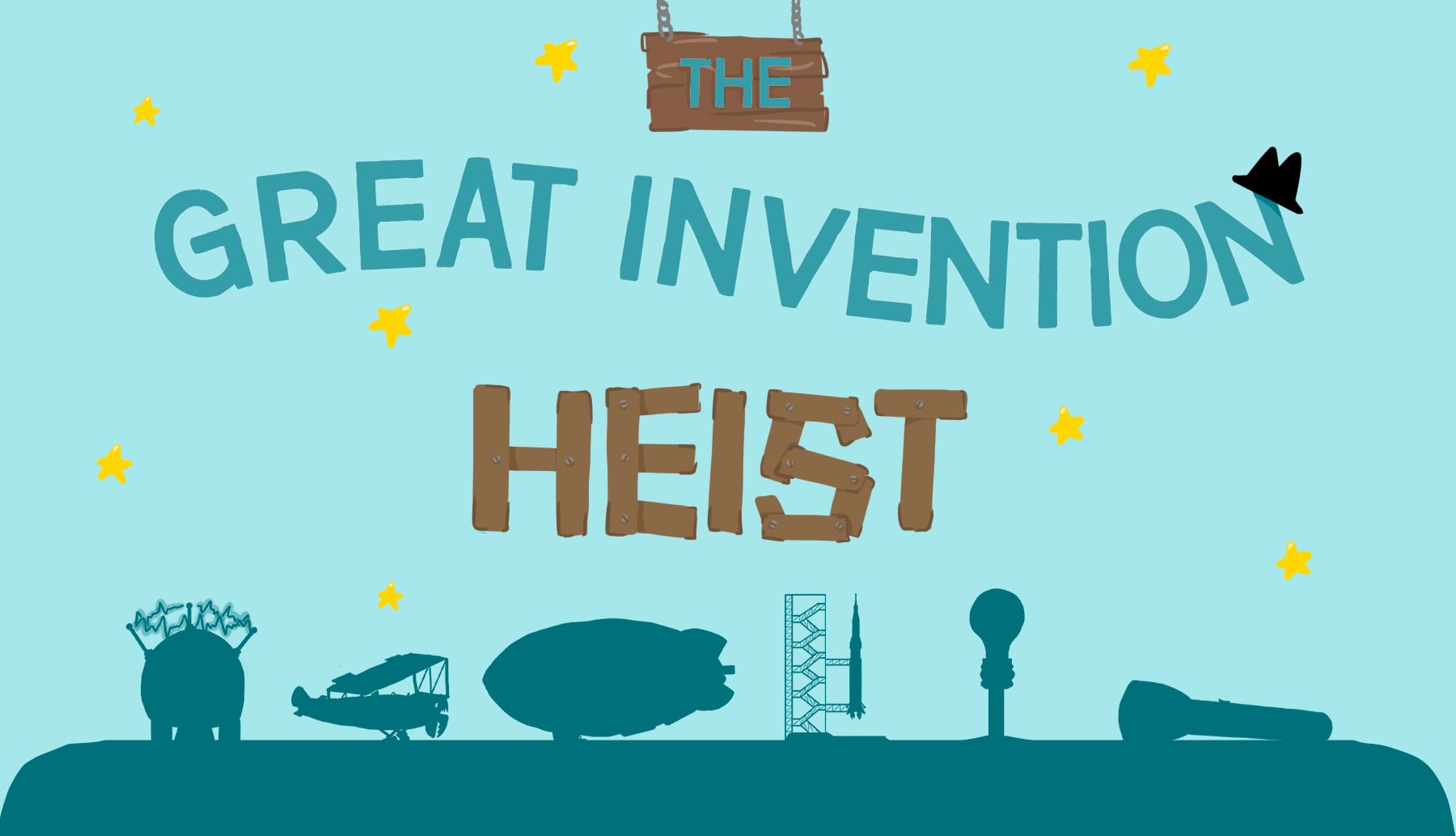 The Great Invention Heist
Travel through time, build cool inventions, and save the world!
In the year 2050, a group of EVIL agents are traveling through time and stealing the memories of the world's greatest inventors! Their EVIL plan is preventing the invention of crucial technology. Only YOU can stop them!
The Great Invention Heist is an engineering game for kids ages 8 through 13. On their adventure through time and space, players will learn from iconic scientific figures, build important inventions, and discover the STEM concepts behind how they work.
Mystery Machine Games lovingly brings you:
Six levels that let you recreate revolutionary inventions, such as the airplane and the lightbulb
Gameplay geared towards teaching STEM in a rewarding, hands-on way
A slate of charming historical figures who provide a guiding hand to players
Beautiful graphics and visuals that highlight scientific concepts
A jaunty original soundtrack that immerses you in the time period
For the best experience, play in full screen with sound.
Mystery Machine Games is Jack Canavan-Gosselin, Hyunseok Choi, Daniel Knopf, Zoe Reifel, and Molly Sullivan.